Early Bird offer!

Spend a weekend in the pre-season at a discounted rate in this property in Zamárdi, and we provide two bicycles for free to complete your recreation!
You can inquire about details: ildi@md-group.hu; Phone: 30/819-1888
---
Out Bike Renatl is ready for the 2017 season! All of our bicycles have gone through the usual annual service, so we are looking forward to welcoming our guests in Zamárdi!
We are still waiting for everyone between from 8:00 am and 8:00 pm em>: little ones, big ones! Anyone can find a suitable bicycle! So let's go on two wheels!
Our constant partner in servicing and maintaining our bicycles: PETRÓ Kerékpárszerviz és Bolt /megtalálhatóak Zamárdiban a Szent István út 60. szám alatt; Tel.: 20/522-2386/
Bringáink tökéletes állapotát, megbízhatóságát az Ő szakértelmüknek köszönhetjük!
---
Our bicycle rental offer has expanded again!
Great Swiss rollers arrived!
---
EASTER RENT-A-BIKE ACTION!
Attention! In addition to eating ham and eggs, take some time to make some Sport !!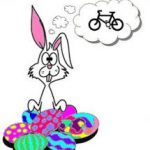 Our bicycle rental agency is waiting for you for a long weekend Easter holiday in Zamárdi!
Book a minimum of 2 adult bicycles on any day of the four-day weekend and take second half strong>!
When booking two adult bicycles for families, a strong> child bike for free strong> is provided!
Order by mail: ildi@md-group.hu or phone: a 30/819-1888